---
The Demand Driven Institute (DDI) was founded by Carol Ptak and Chad Smith, co-authors of Orlicky's Material Requirements Planning, Third Revised Edition in order to proliferate and further develop demand driven Strategy and tactics in industry.
The Certified Demand Driven Planned Program
The Certified Demand Driven Planner Program (CDDP) was created by a global partnership between the International Supply Chain Education Alliance (ISCEA) and the Demand Driven Institute. Internationally accredited by the IISB, the purpose of the CDDP Program is to educate operations and supply chain personnel on the demands and applications of Demand Driven Material Requirements Planning (DDMRP). It leads to official professional Certification.
DDMRP Methodology
DDI has developed a new and innovative demand driven approach. It consists in a formal planning and execution method designed to correct the inadequacies and inappropriate rules of conventional Material Requirements Planning (MRP) given today's more volatile, complex and service oriented supply and manufacturing scenarios.
This method aligns resources, working capital, supply chain planning and execution to actual demand. Through innovative and intuitive approaches and fundamental planning changes, DDMRP ends the compromises and dramatically augments the effectiveness of a company's planning organization.
Exclusive Partnership
Transitive Management has recently been selected to be part of the Demand Driven Institute's (DDI) Global Affiliate Network, as the Exclusive Partner for Demand Driven Institute Benelux. Being the fifth regional affiliate in Europe, Transitive Management is now in charge of DDMRP as well as the Certified Demand Driven Planner Program within the Benelux region.
Various training sessions are being held in the Benelux region… Are you interested in joining the program? Check out the availabilities and register online!
---
---
---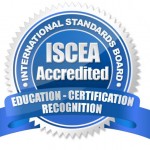 ---
---