---
THE SUPPLY CHAIN OPTIMIZERS
« In the future companies will only compete on their supply chains, not on their products »
Exclusive Partner for
Demand Driven Institute Benelux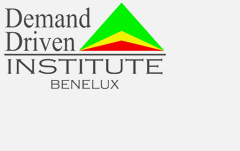 Transitive Management has been selected to be part of the Demand Driven Institute's (DDI) Global Affiliate Network representing the Benelux region. Transitive Management is taking the lead in DDMRP implementations as well as the Demand Driven Planner and Demand Driven Leader Programs within the Benelux region.
Register today
---
Becoming Demand Driven in a Volatile World
Carol Ptak speaking about DDMRP at SAPICS conference.
Nando Galazzo's interview on MITV
Transitive was invited to present Supply Chain improvement concepts at the UMFCCI in Yangon.
Above 30 companies interested in improving processes and learning about best in class methodologies attended the seminar.
Watch the interview given to the National Myanmar Television.
Risk & Volatility in Supply Chain
Assessing Supply Chain risk and making the right decision on mitigation plans…
Check out Transitive perspective in an Interview during the conference.
A 360 ° Review on Middle East PetChem expansion
Introduction to Demand Driven MRP
The Demand Driven Institute has developed a new and innovative demand driven approach. It consists in a formal planning and execution method designed to correct the inadequacies and inappropriate rules of conventional Material Requirements Planning (MRP) given today's more volatile, complex and service oriented supply and manufacturing scenarios.
This method aligns resources, working capital, supply chain planning and execution to actual demand. Through innovative and intuitive approaches and fundamental planning changes, DDMRP ends the compromises and dramatically augments the effectiveness of a company's planning organization.